A new way to shop
for your next ute or van
Tasmania's Cheapest Cars is passionate about providing the best quality used commercial vehicles for all of Tassie.
Expect to find great, unbeatable deals and stellar customer service from one of Australia's largest quality online sellers.
Tasmania's Cheapest Cars makes buying your ute or van online super easy. Browse our quality used utes and vans for sale from the comfort of your own home.
With Tasmania's Cheapest Cars, ensure that you are always getting the best deal online for your new vehicle with low, competitive prices on used vehicles, and cheap Tassie loans.
Up to 500 commercial
vans and utes to choose from
Tasmania's Cheapest Cars have Australia's largest selection of utes and vans online. Choose from your favourite brands including Toyota, Hyundai, Mitsubishi, Holden, Ford, Volkswagen and more. And browse through our wide range of commercials vehicles including vans, utes and SUVs.
Fresh stock is added to the online catalogue almost daily. And we have up to 500 used utes and vans in stock now. So we know that you'll never be short of variety when it comes to choosing a quality used vehicle at Tasmania's Cheapest Cars online.
Tasmania's Cheapest Cars is committed to you, and getting you into that dream ute or van.
Prices that are
sure to impress
At Tasmania's Cheapest Cars, we buy our vehicles in large volume, shopping for the best deals across all states across Australia. We have adopted an online model. This means lower mark ups and cheap prices.
We also provide very competitive finance packages so that you can pay off your vehicle over a period of time, rather than upfront.
Any questions can be answered by our finance team during business hours Monday to Friday.
Delivery options
that will delight
Our Australian dispatch head quarters is in Melbourne and delivery to Tasmania takes approximately 4-5 working days. You're that close to your new vehicle.
We encourage our customers to shop around at your local Tasmanian dealers. We're confident that you will discover that when it comes to quality vehicles, low prices and excellent service, Tasmania's Cheapest Cars is the right choice for your next purchase.
Tried and
tested
At Tasmania's Cheapest Cars, all of our vehicles are tested without fail. When we test, we look for things like prior structural damage, good service histories and mechanical soundness. This ensures that not only are you getting the best price, but also a high-quality vehicle.
Satisfied customers are our best form of advertising and we acknowledge that this continuing support is a major factor in our success.
A great team dedicated
to serving YOU
Our dedicated staff are ready to answer any of your online enquiries. We are dedicated to providing the best service, the lowest prices and the highest quality used vehicles in Australia, ideal for Tasmanian driving conditions.
And if at anytime, my team can be of any assistance please contact us. Or browse our stock portal now. Is your new ute or van just a click away?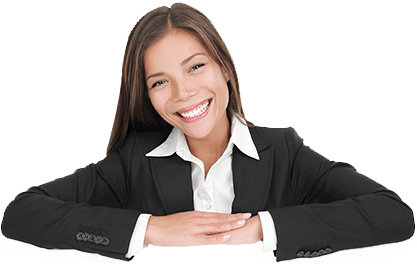 Delivery
$781.00
Delivery to Hobart
*Price quoted is for a standard ute. Kindly contact our sales team for other requirements. Once finalised and shipped, your vehicle should be delivered in approximately 4-5 working days. Please note that areas 40kms outside Hobart, Launceston & Devonport will also need to be quoted individually. This delivery price includes GST.